Customer Testimonials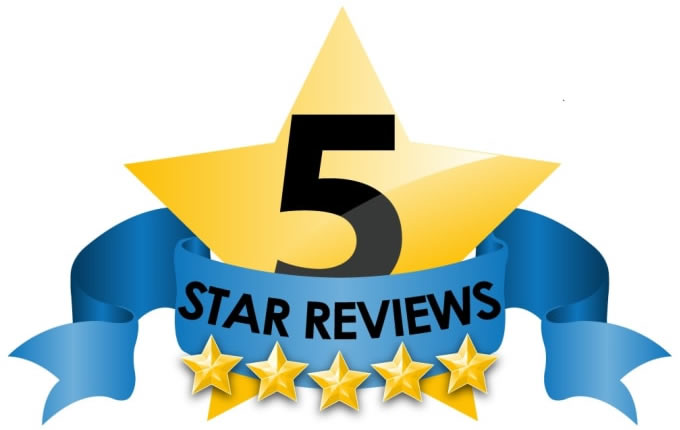 We Think Our Customer Partners Say It Best...
I have been working in pretty much all areas of senior-level IT and Data Processing for many years and have had countless hours of experience engaging with customer support. I've never had better support than what I receive from Accuzip!
Seriously, any time I call, email, or go to the online chat, someone responds in less than a minute, is always very patient and pleasant, and resolves my issue quickly. Aside from just fixing the problem, your support team always takes the time to explain what the problem was and how to prevent it. It is very refreshing and encouraging to see that real support still exists.
Thanks to the Accuzip Team! I look forward to many more years of engagement with your Team.
M.M., Scottsdale, AZ
We have partnered with AccuZIP for several years, and they clearly are the best. The software is second to none and what is even better is the support they offer. Their team provides the best customer service and they are able to help us with every challenge and question we have asked. We all know that the mailing and USPS guidelines can be complex, but with AccuZIP we have a competitive edge against our competition. If you want to succeed in direct and EDDM mailing, go with the best strategic partner in the business, AccuZIP!
J.P., Bradenton, FL
You guys truly have the best support and customer service. I wasn't ready to switch software because of the fear of starting over, but you exceeded my expectations in the support and training. AccuZIP is the best & you are so helpful and so knowledgeable. You have gone above and beyond to help me and it's appreciated more than you know. I will always be an AccuZIP customer
C.C., Tucson, AZ
I refer AccuZIP because of the customer service. You have a live person that answers phone calls and fields them to the correct person for help. On top of that each of your technicians knows their stuff! They are always helpful.
T.P., Spartanburg, SC
While we have consistently been impressed with the level of assistance we receive through your online chat portal, Geoff has been more than helpful and great to work with on every issue we've come across. He is quick to diagnose and resolve the issues. He also has offered instruction and information to prevent future issues. He has even guided us through some functions of Accuzip we had not previously been utilizing. I wanted to take a minute and give a huge shout out to Geoff.
T.A., Grand Rapids, MI
While we have consistently been impressed with the level of assistance we receive through your online chat portal, Geoff has been more than helpful and great to work with on every issue we've come across. He is quick to diagnose and resolve the issues. He also has offered instruction and information to prevent future issues. He has even guided us through some functions of Accuzip we had not previously been utilizing. I wanted to take a minute and give a huge shout out to Geoff.
S.S., Williamstown, KY
Would you please pass along to the rest of the AccuZIP team how refreshing it is to have great support? I was an Accuzip customer for several years and left almost 2 years ago thinking the grass was greener on the Bulk Mailer side of the fence. BOY WAS I WRONG! It was one of the worse decisions I made in a long time and actually switched back before my subscription was up with them, paying for an entire year of their software without using it. Eric welcomed me back, and your team got us up and running in no time. The tech support with BCC which gobbled up Bulk Mailer was horrid at best. Very sterile and no personalities or willingness to help at all when you actually were able to talk with someone. Please feel free to give people my name if they are thinking of switching or questioning AccuZIP vs other suppliers.
C.H., Sandusky, OH
T.L., Colorado Springs, CO
I just wanted to reach out to give some formal feedback on our Accuzip experience. To keep it simple we're really very happy with the change. We were, like I imagine every is, nervous to switch over. The online setup and guides were very helpful but the real gold star goes to the team who staff the online chat. I've used it many times and each and every time I've walked away with a good, sensible, usable answer. That is exceptionally rare in any tech support environment and deserves to be recognized. Thank you all so much for all of your help AND patience.
I just wanted to let your team know how much I appreciate you. I'm still fairly new at doing mail data processing, and it if weren't for your active support -- even for the not-so-smart questions -- I probably wouldn't be doing as well in this job as I am now. I have much more to learn as I have seen, but I just wanted to say thank you for your help! You all are wonderful!
T.B., Greenville, SC
You should know and I have told this to many of the people I have spoken to on the phone over the years. All of your employees are always super helpful, knowledgeable and professional every time I need to call in. I always have my questions answered or my issue resolved. Thanks to you and your staff!
A.B., Long Island City, NY
Just wanted to say THANKS!!!!!!! Great training session and I ran another list this afternoon, no issues!!!! You ROCK!!!! I am just so pleased with AccuZIP...Donna and Crissy are wonderful and everyone is so helpful! Very refreshing in these times!!! THANK YOU AGAIN!!!!
L.B., Englewood, FL
I wanted to reach out and praise one of your tech support employees, Chrissy. She's helped me out a few times, most recently I had a major issue on a file that I totally screwed up and she walked me through and fixed it for me, basically saved my butt with my client and the mail house processing the job. There were several problems with it and it wasn't an easy fix or a fast one, she logically went through it and never gave up on me I can't say enough about her, her kindness and willingness to figure it out. I said this to her as well, but wanted to let you know (which I'm sure you already know) that she is a gem!
M.K., Lakewood, CO
I understand why the USPS needs to change things over time, but since they don't have to deal with customers' software they often don't care about the downstream effects. You guys do a great job on both fronts.
J.P., Greenville, NC
I want to share my appreciation for Donna and all her support through the years. Donna is Awesome!! She has all the answers and is always there early in the mornings to help. She goes over and above to serve and she is a great asset to our company!
C.H., Los Angeles, CA
Our late CEO hated mail, and although we've been in business since 1933, this was our first foray into mail territory. I come from a marketing/data/mail background, so I was comfortable with the concepts, but I hated any-and-all mailing software out there. It felt like walking into a 747 cockpit with thousands of controls. I never knew if I was pushing all the right buttons or not. When I saw the API, I thought it was genius. Then I could tailor our mail program to our customer's needs and create a simple interface that eliminated much of the uncertainty from our neophyte mail workers.

Vince [in support] took the time and spent about 2 hours on the phone with me as we walked through an issue and figured out the problem. To me he went above and beyond normal support and really thought outside the box to figure out the solution. Thank you again Vince for all your help.
M.K., Aurora, IL
I've really enjoyed working with your company. Your customer service is the best and your product is as well!
T.M., Chapel Hill, NC
You have the best support team of any company I have ever worked with!
S.R., Raleigh, NC
I really appreciate the tools in the kit and the energy your team shows in making sure we succeed, which makes me more enthused to make it work. I will keep you posted when we do a mailing list from start to finish. Thank you again!
J.O., Berkeley, CA
THANK YOU THANK YOU THANK YOU!! Not only for the WHAT of AccuZIP but also, significantly, for the WAY you do what you do! You folks have made a world of difference for me and I sincerely appreciate it! Just couldn't wait to let you know how thrilled I really am.
J.P., Santa Monica, CA
Chrissy was magnificent in helping me. You have a wonderful staff. Everyone I have dealt with has been incredible.
S.R., Raleigh, NC
I recently ended probably the most helpful chat ever with your employee Aurora Crouch! She was so extremely thorough and made sure that the install and setup of Accuzip was ready to go. She was also so patient and polite as I fumbled around trying to remember how a PC works! I honestly can't say enough about how amazing and helpful and kind she was! I appreciate her help so very much, she is a great employee and makes it so easy for people like me (who have no idea what they are doing) to get things set up as they need to be. Thank you so much for all of your help and for having someone like Aurora on staff, she is literally a godsend!
C.C., Savannah, GA
Your Mr. Vince Murdoch, who I was directed to contact, was very helpful in walking me through your software. Vince was very patient with me even though I am a very small customer in your scheme of things. You have a courteous and patient tech support professional in Mr Vince Murdoch. I needed his help even though I have been doing bulk mailing for 25 years.
K.V., Pittsburgh, PA
I would like to send my sincere gratitude and thanks to Accuzip Support technician: Geoff Cooke. Geoff helped me troubleshoot an odd occurrence to a "city" validation issue. I could not have figured the issue out in a million years. Great work.
T.H., Albuquerque, NM
I just wanted to share how FABULOUS [Geoff] is and you should keep him for sure! I have had the best service and training from him in the last few days that it has sold me on keeping AccuZIP @ my new job. I was new to this software and learning in "trial by fire" mode and he got me thru it without any burns! He is amazing and deserves a raise, bonus, employee of year- SOMETHING BIG. I have dealt with the mail industry for about 30 years and never received this level of support and so positive. I am forever grateful and will suggest him and this product if asked. I am being very serious about his knowledge, skill, and interpersonal skill(hard to find these days).
K.P., Colorado Springs, CO
All of you at Accuzip are TOP NOTCH in customer service! I've been mailing for 25 years and I only wish I'd found Accuzip years ago! You are all wonderful. Thanks for being there for me!
L.B., Englewood, FL
I'm influenced and impressed by the AccuZIP support personnel you have. We had setup issues on Friday and I was jamming things through my mail department and wanted to be able to use AccuTrace THAT DAY. It was important for my client. As a result I phoned support and spoke to a wonderfully pleasant woman who was extremely knowledgeable, polite and helpful. Donna whom I believe lived in Georgia was the representative. She is a treasure.
T.R., San Luis Obispo, CA
I wanted to take a minute to write accolades for your employee Eric Lambeth. I have been calling on Eric for training and help in the Accuzip software since May and I want you to know that from a client standpoint, he is second to none! Eric has gone way above and beyond in helping me learn and navigate your software as well as helping us through some crazy situations we have encountered. It is clearly evident that he knows this software inside and out. It is also evident that Eric loves the customer and is willing to do whatever it takes to help – he has even answered emails and called me on the weekend to help through some stuff I was unsure of! I cannot express enough how wonderful Eric has been for our organization. I will tell you that I came to this organization with a background in BCC software with plans to transition to BCC software. Eric's knowledge, guidance, training, and willingness to help at all hours of the day/week has sold me on Accuzip! Your software solution is more user friendly and the support staff far exceeds BCC! I am also looking forward to investigating your other software solutions. Please let Eric know we appreciate him and he has done a GREAT job for our company!
S.M., Elmhurst, IL
I have always appreciated the absolute best tech support that AccuZIP gives us. Your whole team is great. As a member of the NPOA board now, an additional word of appreciation for the long time support of our printers' association. We cant do it without the support of our vendors, and AccuZIP has been GREAT!
B.K., Tampa, FL
AccuZIP's Professional Services Team has been a great resource for helping me launch Informed Delivery campaigns for my clients. I am a small direct mail marketing agency specializing in helping my clients find and retain new customers with direct mail. Informed Delivery is the best thing the post office has come up with in my 30+ years in the business. However, just like everything else with the post office, they don't make it easy. AccuZIP has made doing these digital campaigns very simple. I have analyzed campaign results and found the price per click through to the client's website less than an Adword campaign. I am looking forward to working with AccuZIP and their entire Professional Services Team with more clients and campaigns.
S.R., Raleigh, NC
I Just wanted to let you know we are in the Postal Fort Worth Texas Division and I received a call from someone in their office today wanting to ask me some questions. He asked if I understood about the changes with the move update starting for this month, then he asked me what software we were using. I explained to him that we have been using Accuzip Software for the last 20 years and I thought you were the #1 in the United States. I told him that you were the only software displayed in the Postal Section of the Smithsonian Institute. He asked me if I had to manually change the updated addresses and I told him no that the Software did it for us and I could print a report showing the old address and the new address. He told me out of 32,000 names that were updated only 3 were wrong and he just wanted to call me to see what Software we were using. Thanks for such good software and support from your company over the past 20 years.
C.K., Wichita Falls, TX
Investing in your software and my interaction with your staff has been one of my best business experiences. I wish more companies took your example.
A.G., Manhattan, NY
"This is the reason I feel so comfortable in recommending AccuZIP to other Allegra's . Below is an email….subject line really… "Donna is AWESOME!" that I just received from a Philly center. Not just Donna but all customer facing AccuZIP employees are AWESOME!"
T.P., Spartanburg, SC
You proved once again AccuZip has the best support, and not just of software company but the best support of any company we do business with.
D.S., Cadiz OH
You are a genius and I have no excuse for not thinking of this before calling. Our customer is good with cutting the tops and bottoms for the booklets to get under 16 ounces. Thank you for getting me out of a jam and thank you even more for offering your help with this project! I decided to switch to AccuZIP after speaking with Steve at the Minuteman Show. I was impressed with his idea of customer service and you have totally proven him right.
M.M., Petaluma, CA
Each tech that I have worked with has been pleasant, patient and extremely helpful. Your team is top notch. I look forward to working with each of them in the future.
T.P., Spartanburg, SC
I was looking for an easy to use all-in-one postal software solution and was working with Satori Software. They quoted me $10,000.00 which was out of the realm of our budget. I was also lead to believe that they were the only solution, until I found Accuzip. I was able to save my company over $9.000.00 with one phone call to your courteous and knowledgeable sales staff. Your product does everything that we need and much much more. Thank you AccuZIP!
J.S., Newark, OH
Your technical staff is very good! Everyone I have live chatted with has, for the most part, solved the issue on the first pass.
T.R., Dothan, AL
Things are going well with AccuZIP. My mailings are running smoothly, and for the 3rd month in a row my mailer scorecard has been perfect.
C.B., Montoursville PA
We have been using the AccuZIP software for over seven years now. I believe that being an AccuZIP customer is one of the reasons for our success. Every time a question has arose, AccuZIP answered it completely and competently. When the post office did not have an answer for us AccuZIP did. If there was ever any conflicting info between the Post Office and AccuZIP, our AccuZIP customer service rep was always correct. We have experienced only excellent customer service. Let me make that clear not good customer service, excellent customer service.
C.M., Show Low, AZ
I know that you are already aware of what a great staff you have but I wanted you to hear it from a very happy customer. We've been using Accuzip for just over a year and are really pleased with the product. Every time I contact customer support with a question or problem they are quick to help and every problem has been solved in one session.
R.M., Denver, CO
Prior to Accuzip we used SAP Postalsoft. We looked for its replacement and chose Accuzip based on testimonials of how great customer service was and on pricing which was very attractive. Best move we've ever made in software and you folks live up to all the good things I heard. I still get calls every 6 months from FirstLogic ( a distributer of the old Postalsoft and others) to see if I'm still happy with Accuzip. I always say the same thing: Yes, very happy. Thanks for checking in.
B.H., Newtown, PA
The support you offer customers is second to none. Thanks for always being there!
E.G., Milledgeville, GA
As usual AccuZIP6 Tech and Customer Service support is outstanding!
D.H., Forest Grove, OR
I have been a loyal customer for 14 years and love your products. During my career as a mailing professional, I have experienced that the mailing industry is in a constant state of change: through technology, equipment, software, postal regulations and automation requirements. During this time, I have always been able to trust and depend on Accuzip software. It is evident Accuzip is always at the forefront of these changes. When our team is having difficulty with a mailing, we know that we can rely on Accuzip tech support to resolve any issue. We have always received excellent customer service. Accuzip software, support and expertise has helped me to develop a professional mailing operation at our University and I could not have done this without you. Your software makes my job successful and less stressful. Thank you!
D.H., Forest Grove, OR
Thank you for providing such a powerful product! I am so glad I renewed in at the 3-year level. I am amazed at what a difference the ANKlink makes on cleaning client databases.
C.S., Sequim, WA
You guys have indeed been great partners in aiding us with getting our mailings processed through your software and out the door. I want to say we've been with you guys for at least 12 years now, if not longer. Find something good you stick with it is how I see it.
P.H., Colorado Springs, CO
If everyone knew how good the product and tech support you get with Accuzip6, there wouldn't be any other products out there on the market.
D.L., Simi Valley, CA
I can't tell you how much I appreciate the awesome tech support you guys give. I am NEVER going back to postal soft... you guys have spoiled me.
M.D., Paradise, CA
I appreciate [AccuZIP support technician] Geoff! He has over and over with a positive attitude given us exceptional support. He is a key asset to us and we are so thankful for him. I just wanted to let you all know that he has so much patience and knowledge. I am sure you know but he is a KEEPER for your company.
K.P., Colorado Springs, CO
As a new customer of Accuzip, I just wanted to thank you for all of Accuzip's help and patience with us in preparing this job so well. Our particular thanks to your technicians for multiple support calls and emails with our elementary questions while we learned on-the-job. Frankly, none of us had any experience with postal regulations or mail list technology, so we are especially grateful to have had them as a resource. Please tell them how much we appreciate their help!
K.M., Atlanta, GA
...And I appreciate your help too, even when I ask a silly question. You guys are great and your support is second to none.'
D.J., Santa Rosa, CA
We really like this software. It is good stuff. I can smile and say that - more than a year after we started using it!
T.M., Charlotte, NC
Your team has been wonderful when my employee passed away 3 years ago. Your staff was kind enough to train me during hard times to continue my mailing business without any interruption.
J.H., Falls Church, VA
We have over 200 vendors we work with on a daily basis and (the AccuZIP6 techs) are the most knowledgable, helpful group of folks I have worked with, always willing to go out of the way to help. As owner and GM of a Print and Mail Shop I admire the dedication these folks have in making sure we are satisfied. I also appreciate the fact that a human answers the phone.
M.S., Mt. Vernon, IL
Your software is one of the best I've used. I switched over from Postal Soft (and before that BCC) and Accuzip is easily a giant leap forward in terms of software interface, effeciency, automation, integration, and support. Your support system is one of the best I've seen. Please keep it up.
M.F., Bakersfield, CA
As always, thanks for your product. We in the industry TRULY appreciate the fact that YOU get back to us. You have NO IDEA how important that is.
T.G., Berlin, MD
You are the best Tech Support I have ever worked with in all my years of data processing!
D.H., Schaumburg, IL
I just want to tell you how impressed our office is with your staff.
K.M., Decatur, IL
We do a lot of direct mail and use AccuZIP6 often. I can't tell you how great it is to hear a pleasant voice on the other end of the phone helping you through some tough spots.
D.O., Montville, NJ
I just wanted you to know what a pleasure it is to work with your support staff.
J.F., Worcester, MA
I wanted to drop you a line to tell you that working with Accuzip has been a breath of fresh air. I've been able to speak with a Live person each and every time I call. Your unlimited Tech Support, Personal Training and Price Lock Guarantee has given me the confidence that I made the right choice. Accuzip was able to solve my list issues and add value to my existing database at a more than reasonable price.
J.S., Newark, Ohio
AccuZIP has tremendously improved the postal service our clients receive...not to mention the tremendous postage savings available when a mail ing list is upgraded by AccuZIP.
J.F., Boston, MA
I've been getting unsolicited comments from clients about your support. They are saying things like, 'Without doubt, the finest software support that I have ever received'. Keep up the good work!
Dealer, Silver Spring, MD
I just wanted to take a moment and let you know what an asset Donna Tackett is to your organization. I can not tell you how many times she has helped me understand direct mail as well as the software. She has definitely become my "go to " person when it comes to doing a mailing. Always professional and personable, I can't brag about her enough.
B.S., Fayetteville, NC
I want you to know that Christine has gone above and beyond to help me fix the problem. She has extraordinary customer service skills. She is a great asset to AccuZIP and their customers.
R.K., Germantown, MD