AccuZIP6 Tags Module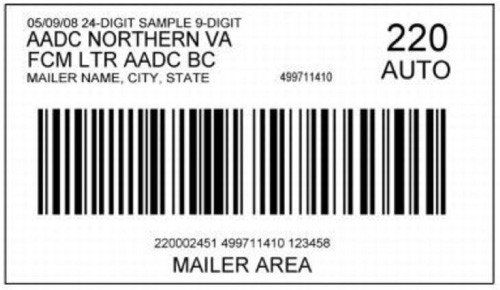 The Tags Module allows you to produce the container tags without processing the customer's list with AccuZIP6!
Produce one or many Barcoded Tray or Sack Tags
No Database or Presorting required
Save all Tag Information for future retrieval
Key Benefits
No database or presorting required
Print one or multiple copies of the same Tag
Supports multiple Container Typess: 1-FT, 2-FT, EMM, Trays, Sacks and Flat Tubs
Low-Cost/One-Time fee quickly pays for itself in compliance, ease of use and postage savings realized
Already integrated into AccuZIP6. Simply Activate it to begin using it today!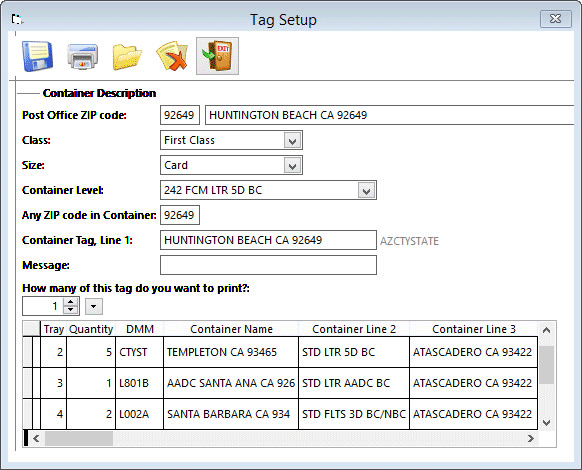 Simply input your entry pointís ZIP Code, select the class of mail and the mailpiece size and the Tags Module populates the Container Level Pull Down Menu to match. Add any custom message you wish or leave it blank. The power, ease of use and flexibility are endless.
Call us today for more information or to purchase this add-on module for a one-time fee of $399.
Call 800-233-0555